10 Things All-Inclusive Resorts Won't Tell You
(Casa Phoenix Cozumel is NOT an all-inclusive)
Updated and adapted from the book "1,001 Things They Won't Tell You: An Insider's Guide to Spending, Saving, and Living Wisely," by Jonathan Dahl and the editors of SmartMoney.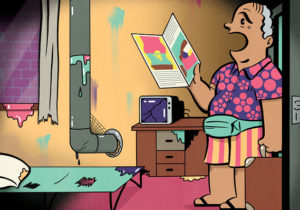 1. "'All inclusive' doesn't include everything."
One reason all-inclusive resorts are so appealing is the promise of going on vacation and not having to pull out your wallet. But the term "all-inclusive" means different things to different people. "'All' suggests that all activities, all food and beverages, the entire stay is part of a package price," says Scott Berman, principal and U.S. industry leader of hospitality and leisure practice at PricewaterhouseCoopers. But many packages really are semi-inclusive. That means you could have to pay extra for certain requests, like top-shelf liquor, lobster for dinner or for motorized water sports.
At Beaches resorts, which calls itself a "luxury included family resort brand," most activities are covered by the all-inclusive price, but there are additional charges for deep-sea fishing, spa treatments and off-property excursions, says a spokesperson. Club Med touts itself as all-inclusive, too, but the promotional pricing doesn't cover the resort's mandatory membership fees — $60 per adult and $30 per child under age 16. A spokesperson for Club Med says that the fee is annual and that it includes travel insurance – however, it doesn't allow you to use the facilities and dine at other Club Med resorts.
2. "There's a lot to know about our service before you arrive."
The service offered at all-inclusives greatly varies from one resort to another, much like with non-inclusive hotels. But in this case, consumers may need to manage their expectations.
Ask if food and drinks are available on the premises 24 hours a day. "Some resorts will have specific operating hours for their restaurants so they may not be available to you all day long," says Rebecca Torres, a reservation agent for Friendly Planet Travel, a travel agency. Also, find out if room service is included and if it's a limited menu. It's common for resorts to not offer room service, especially for the lower-priced packages, she says.
One standout service feature typically is the ratio of hotel employees to guests, which is generally more favorable at inclusive resorts, given the many activities and dining options on the premises, says Berman.
3. "Booking flights can be tricky."
Inclusive packages don't necessarily include flights, and when they do, the departure city is often fairly close to the destination. An example would be a flight departing from Miami for the Caribbean, says Torres. That would mean a traveler coming from New York would have to pay extra. Also, when a promotion includes airfare, the price can change within a few hours, given the price volatility of airline seats. "Everyone is seeing it, and the more people book, the higher the airline prices go," she says.
There are also charter flights to consider. In the past, taking a charter flight to an all-inclusive resort was the most common method of transportation — and sometimes the only practical option for more out-of-the-way locations. But with the growth of cheaper airlines and the convenience of booking flights online, the popularity of charter flights has decreased. Though charters can be cheaper, if you decide to go that route, be aware of some of the limitations. Unlike with scheduled airlines, charters seldom rebook you if your flight is delayed or canceled, says Bill Mosley, spokesman for the Department of Transportation. And they don't have to give you a refund until your flight's been delayed 48 hours.
4. "Our hurricane guarantee doesn't guarantee much."
Between June and November, the risk of having your Caribbean vacation wrecked by a hurricane multiplies. An average Atlantic hurricane season produces 11 named storms, including six hurricanes, two of which become major hurricanes, according to the National Oceanic and Atmospheric Administration. While the summer through fall period is the cheapest time to travel to the Caribbean, it is also the riskiest. Several resort chains have instituted hurricane guarantees, but most cost extra, and these policies can be tough to collect on.
At Sandals and Beaches resorts, guests can purchase a "no worry guarantee" trip mate travel protection policy within seven days of their initial deposit or payment, which costs $99 per adult and $79 per child.
In general with this coverage, you'll be refunded or credited the unused portion of your trip if a named hurricane hits your destination and your resort is forced to close or evacuate. You should also be refunded if your flight gets canceled. But much depends on the insurance company that structured the guarantee.
5. "Your travel agent gets incentives to book with us."
Travel agents haven't had it easy of late with airlines slashing commissions and online travel sites competing for market share. But one area of profit for agents is the all-inclusive resort. Since most everything is included, agents end up getting a percentage of your meals, water sports and drinks — not just air and hotel costs.
Inclusive resorts pay tiered commissions based on how much a travel agent produces — just like cruise lines and many non-inclusive hotels, says Susan Tanzman, president of Martin's Travel & Tourists in Los Angeles and a member of the American Society of Travel Agents. Typically, commissions range from 10% to 15%, she says.
The perks don't stop there. Most all-inclusive resorts also give travel agents extra incentives, ranging from American Express gift checks to barbecues to a free night's stay for every sale they make. In the past few years, Tanzman says inclusive hotels have offered her free night stays and gift cards after she booked a substantial number of rooms. "Travel agents have a tendency to find a place that delivers what clients want – it has nothing to do with what commissions we get paid. The most important thing is repeat business and referrals," which isn't worth ruining for incentives, she says.
6. "We might try to sell you a timeshare."
Timeshares are common in the Caribbean and so are the sales pitches that accompany them. While on vacation, you could get approached to attend a timeshare sales seminar and be offered an incentive like a free lunch or dinner or a gift certificate in return.
Think twice before attending. "If it sounds too good to be true, there will probably be a catch like spending [several] hours of a beautiful day sitting in a conference room," says Barbara Messing, general manager at Travel Ticker, Hotwire's sister site that tracks travel deals, including all-inclusive resorts.
The most common Caribbean destinations where this would happen are the Dominican Republic, Nassau in the Bahamas, Aruba and Mexico where timeshares are very common, says Ed Hastry, president of the National Timeshare Owners Association. He says the meetings can last 90 minutes, and vacationers who decide to partake should be clear with the salespeople that this is a decision they wouldn't make immediately.
7. "We typically cater to specific groups."
Most non-inclusive hotels don't have age restrictions and don't cater exclusively to couples only or to families with children. But most all-inclusive resorts do. There are adult-only resorts, like Sandals and Secrets, with a relatively quiet atmosphere for couples. And there are family resorts, like Beaches and some Club Meds, which feature activities for children and babysitting services./
"What's really important is to look at the property and the type of traveler you are before you book," says Messing. "If you're a person who likes quiet and solitude, you don't want to go to a raucous party."
8. "We're not always the cheaper option."
While all-inclusive hotels can help vacationers save by packaging services and activities under one price, they're not always cheaper than non-inclusive hotels.
"There is a psychological edge because the consumer doesn't have to open his or her wallet as many times on an all-inclusive vacation as on a traditional vacation," says Berman. But much of that depends on what the package you're buying includes and how much you pay in addition to that. With all the add-ons, there might not be a big difference in the price you would have paid at a non-inclusive hotel.
Plus, the high-end tier of all-inclusives, which can include butler service, spas and private dinners, is very hard to find on the cheap. "What we've seen in the last decade is a real diversity in product and delivery," he says. That's particularly the case in markets like Jamaica, Mexico and the Dominican Republic where the old adage "you get what you pay for" is generally accurate. "There are all-inclusives today with butler service available, [but] you're not going to get that at the low end of the price scale," he says.
9. "'Open bar' isn't as great as it sounds."
Enticed by the idea of unlimited drinks on your all-inclusive vacation? While that may be what you're getting according to the most literal definition, don't set your sights too high. For most inclusives, excluding the high-end ones, "I can almost guarantee you that when they're pouring you a gin and tonic, they're not pouring you a Tanqueray," says Terry McCabe, senior vice president at Altour, a travel agency. And even if some premium brand liquors are available, variety isn't always a priority since some clubs have contracts with that country's distributors to serve the most popular local beer and wine at meals. A Club Med spokesperson says that much of its wine is imported from France but that it does serve beers that are sourced locally.
Also, if you plan to order top-shelf liquor, ask the resort what liquor is and isn't included in your package price, since it's possible that you could have to pay extra for certain brands. For example, at Almond Resorts, which have locations in Barbados and St. Lucia, the inclusive package doesn't cover private reserve wines and liquors, which would cost extra to order. A spokesperson says that these are the higher-end wines and liquors, which is why they're not included in the packaged price, but that table wines, beer and other liquor are included. At the Wyndham Sugar Bay Resort & Spa in St. Thomas, house liquor is included in the all-inclusive rates but top-shelf liquor isn't because of cost reasons, says a company spokesperson. Brands included within the package are Bacardi, Tanqueray, Dewar's and Jim Beam, while those not included are Grey Goose, Bombay Sapphire, Black Label and Bacardi 8, she says.
Worried about open bars attracting too many guests? Find out how many bars the resort has and if waiters serve drinks throughout the grounds, like by the pool. "Sometimes [open bars] attract big crowds, but because these resorts often have so many bars, they don't get too crowded," she says.
10. "We can be bad for the local economy."
Think about the way you vacation in Europe or in major U.S. cities: Chances are you eat in local restaurants, shop in local stores, take taxis or city buses between one place and another. In short, your money tends to go to the people who live there. That's often not the case when it comes to big resorts.
"With a very sophisticated all-inclusive mega-resort, they often bring in a lot of their own labor, containers for all their food, and totally manage the entire supply chain," says Barry Didato, director of strategic investment at F6 Group, which provides management services in the hospitality industry. If you stay at a small, locally owned Caribbean inn, says Didato, every dollar you spend has the potential to recirculate six to eight times within the local economy. By contrast, a dollar spent at an all-inclusive resort, he says, often will only recirculate 1.4 times.
But Berman says this is really only the case in the resorts that are remotely located far from towns and communities and not an issue when vacationers engage in excursions outside the resort. And then there's the departure tax, which many countries charge tourists that often costs $20 to $50 per person and goes toward the country's economy.