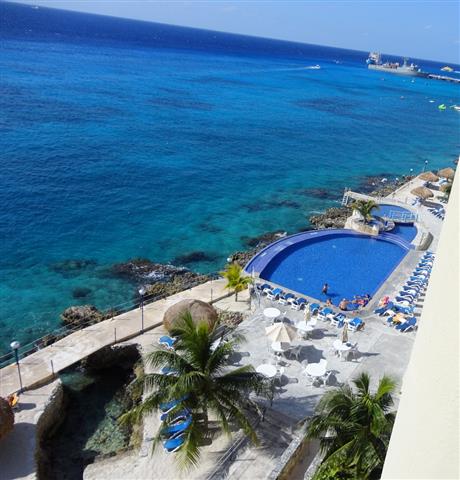 This photo was taken from the Casa Phoenix terrace. The heated freshwater pool is approximately 25′ x 50′ with a kiddie wading pool and a hot tub. There's also a sand beach, palapas, oceanside boardwalk, garden areas and a dock serving all dive shops and fishing boats. The beach is built on a seawall. Water access is by a cove (partly shown in the lower left in this picture), a swim ladder or directly from the dock. Some of the best snorkeling on Cozumel!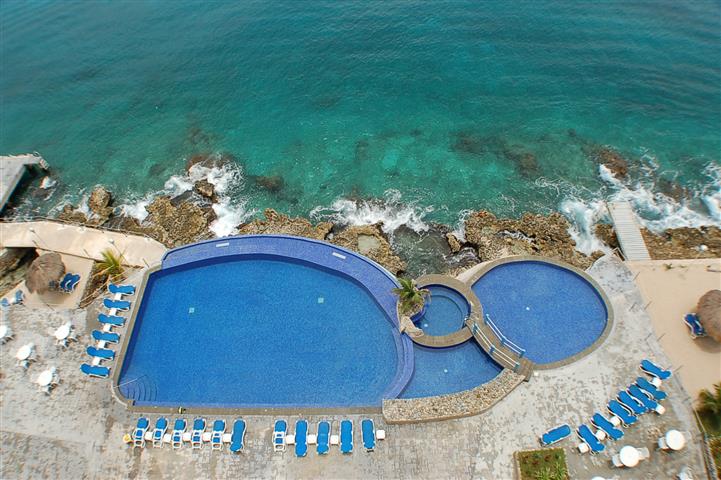 The 50-foot 3-level heated freshwater pool includes a toddler wading pool and hot tub (there's also a private hot tub on your terrace)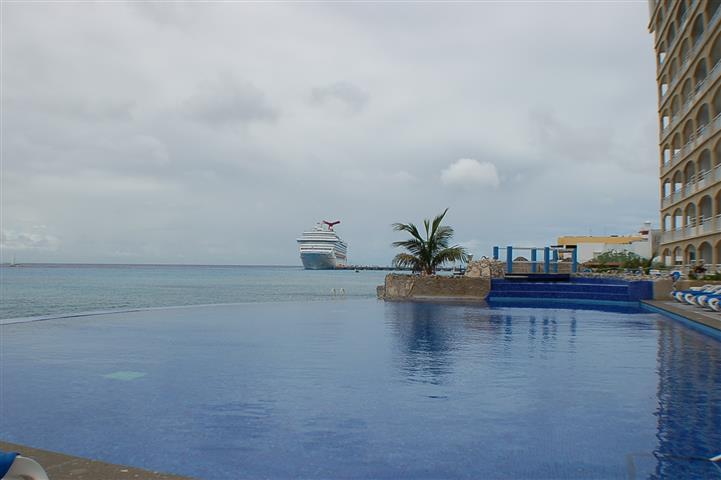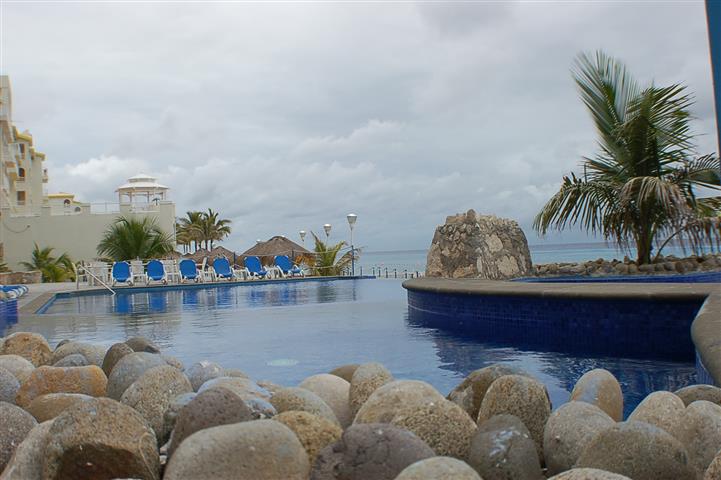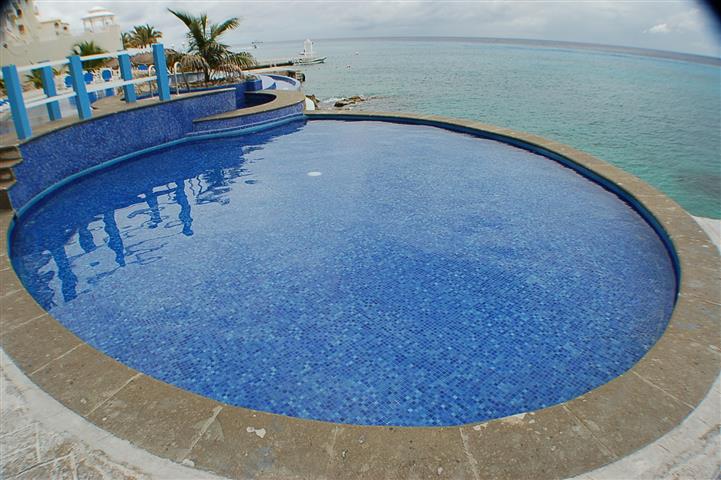 The wading pool for toddlers.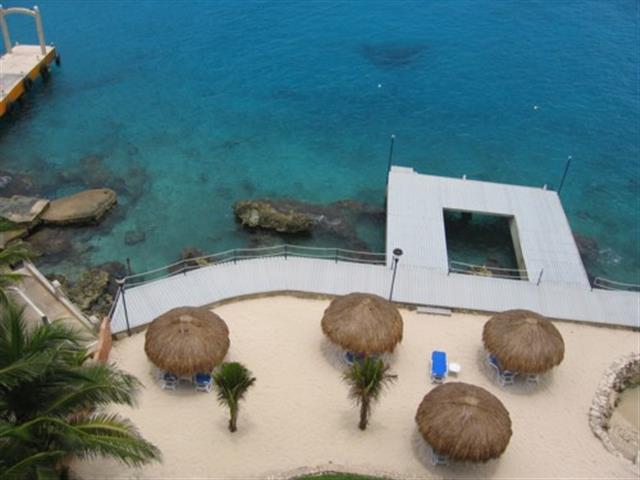 Part of the beach, oceanside boardwalk and dock. Snorkelers, swimmers and divers can access the sea directly from the beach (a portion of the natural sandy grotto entrance is at right) or from the dock: jump in, dive in or use the swim ladder. This beach is duplicated on the other side of the pool. Boats will pick you up for diving, snorkeling, parasailing, glass bottom boat tours, etc.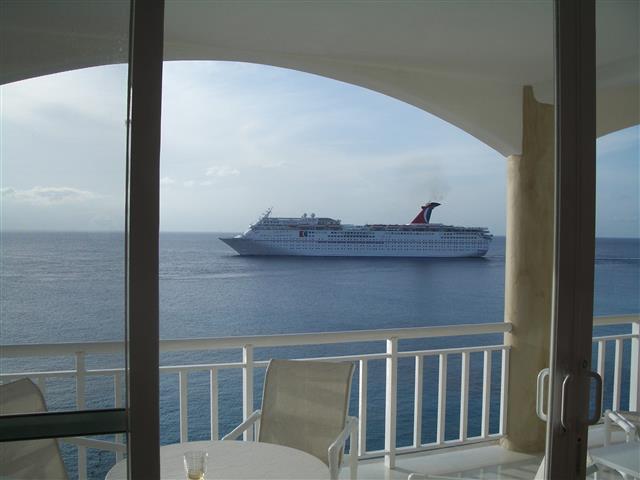 The 50-foot covered terrace with the hot tub/spa at the end.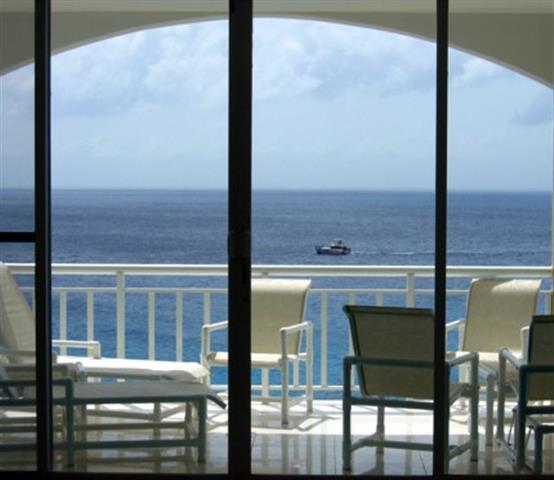 Your view from the Casa Phoenix living room.