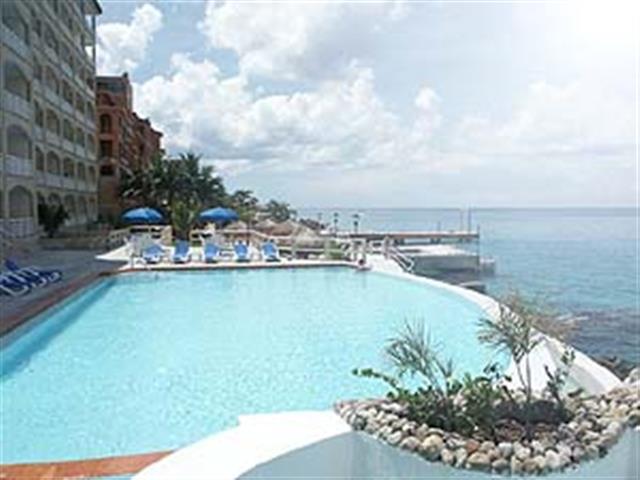 Two views of the multi-level pool. We sometimes see the Octopus (pictured below), the world's largest private yacht, anchored right off Casa Phoenix. Custom-built and owned by Microsoft co-founder Paul Allen, she is 413 feet with a crew of 60 and not one but two heliports. Of course she has the requisite remote controlled undersea rover, a 12-man submersible, a recording studio and a personal crew of 60, including several former Navy Seals. She reportedly cost him $200 million to build and about $2 million a month to operate. It's not unusual to see the Octopus or Goygpus, Bill Gates' yacht, when you're at Casa Phoenix. Bill's yacht only has one heliport. Piker. See http://money.cnn.com/2005/07/28/news/funny/ceo_yachts/index.htm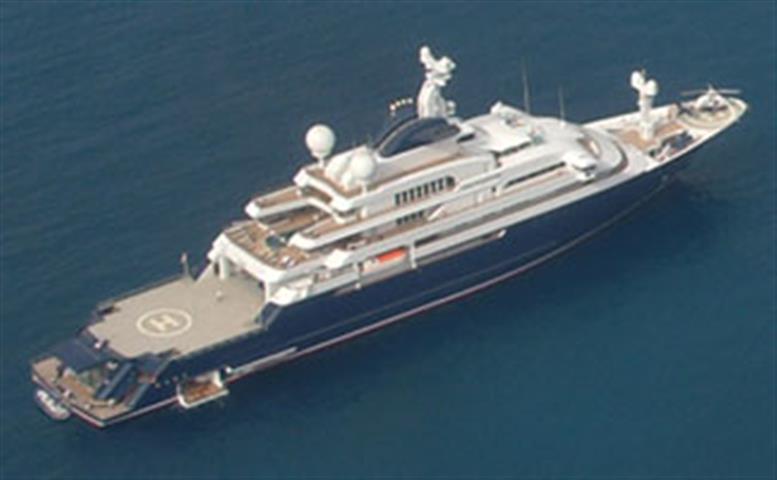 Satellite photo of Cozumel Island.  Casa Phoenix is on the west shore (left in the picture), mid-island where the light colored area is.  That is the town of San Miguel, the only populated part of Cozumel.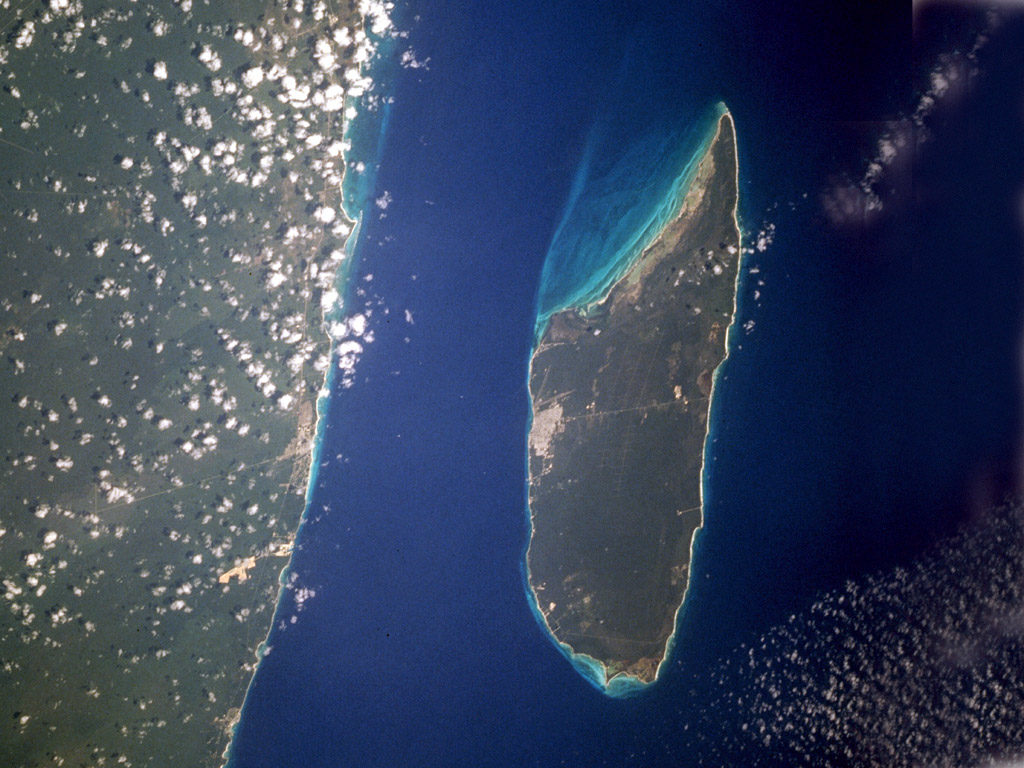 Taken from the Casa Phoenix balcony.  That's a dive boat going out for a night dive.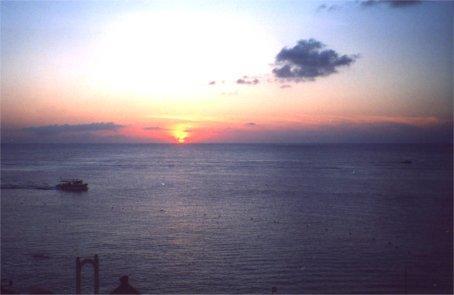 This was taken by our annual guests, Butch & Sherry Hammer: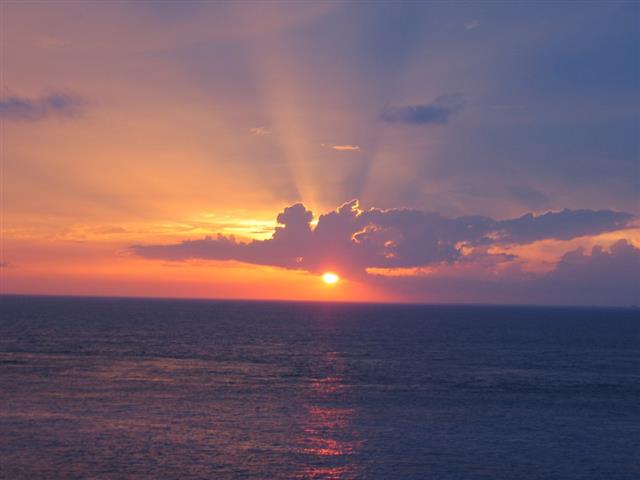 Sunset from the Casa Phoenix Cozumel terrace