World-Famous Reefs In Our Backyard!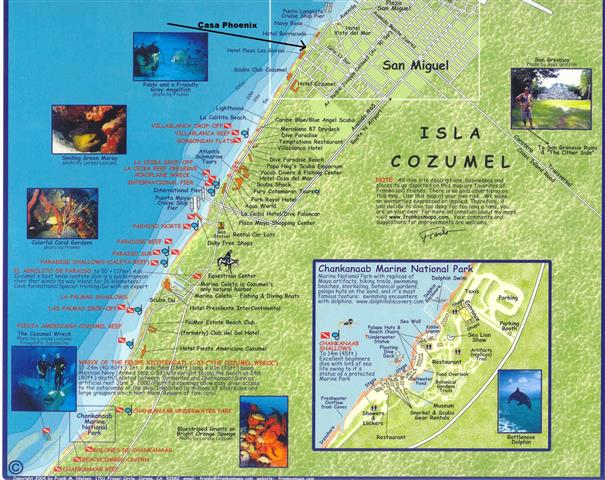 Isn't this a great map? Wouldn't you like to have one of your own?
Contact Franko's Fabulous Maps of Favorite Places: website:
www.frankosmaps.com
E-mail
Franko@Frankosmaps.com
phone (951) 283-6277 fax (951) 817-1795 Check out the website for detailed maps of all sort of interesting places! This map is copyrighted by Frank M. Nielsen and is reproduced here with his kind permission.